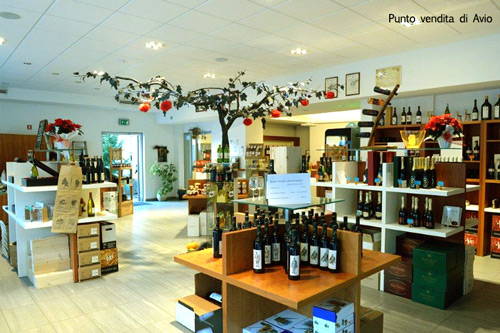 Avio Point of sale
The winery point of sale found its ideal location at the center of the new winery. About 200 square meters of exhibition space that welcome visitors with warm hospitality and every comfort allowing to taste our wines and local agricultural products, such as the cheeses from the dairy cooperative of Sabbionara. For those who wish to take home a tangible memory of a special day spent in our community or visiting our winery, our wine shop is the perfect place where to indulge thanks to the wide selection of our wines and local cuisine specialties. Gift ideas, gift baskets and personalized packages are available, while personal labels with personalized images complete our dedicated offer. Next to the point of sale, a bright and beautiful tasting room can accommodate and satisfy the needs of groups wishing to visit our winery. The pleasant atmosphere and professionalism of our staff pamper our guests when tasting our wines and other local culinary delicacies.

OPEN FROM MONDAY TO SATURDAY
from 8:30 a.m. to 12:30 p.m. and from 3:00 p.m. to 7:00 p.m.
puntovendita@viticoltoriinavio.it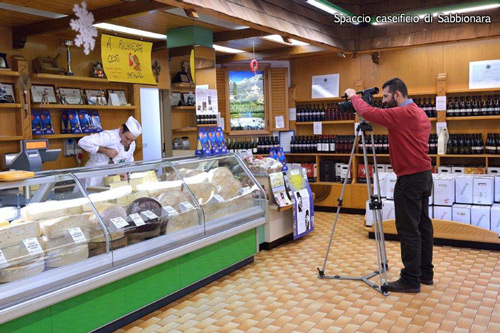 Sabbionara Point of Sale
Since 1980, the Winery cooperative in Avio together with the Dairy Cooperative of Sabbionara initiated a marketing cooperation. At the point of sale in Sabbionara visitors can buy the full range of cheeses and milk products offered by the Dairy, and also the complete lines of wine in bottles or in bag-in-box of our winery cooperative. The ability to taste these delicious products makes stopping by this point of sale an excellent opportunity and it represents a real example of cooperation between the two "twin" cooperatives.

OPEN FROM TUESDAY TO SATURDAY
from 8:00 a.m. to 12:00 p.m. and from 4:00 p.m. to 7 p.m.
OPEN ON SUNDAY from 8:00 a.m. to 12:00 p.m.
Phone number 0464-684641
info@caseificiosabbionara.com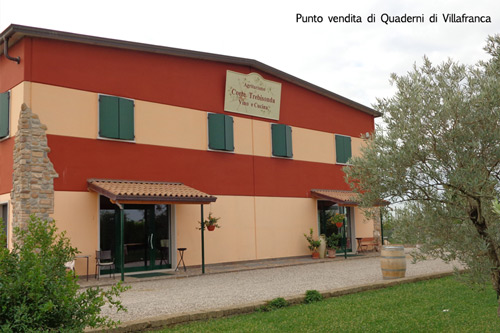 Quaderni Di Villafranca Point of sale
Location: Corte Trebisonda, (VERONA)
This new point of sale, recently opened and located at the farm resort of the Pivetti family (a member of the Avio Winery), offers the opportunity to purchase our products also in this area, in addition to enjoy them while dining at the farm. The Morainic hills border the horizon of these beautiful lands, and the Borghetto village nearby, on the Mincio River, offers breathtaking views.

OPEN FROM THURSDAY TO SATURDAY from 10:00 a.m. to 10:30 p.m.
Phone number 045-7940553
azienda.pivetti@libero.it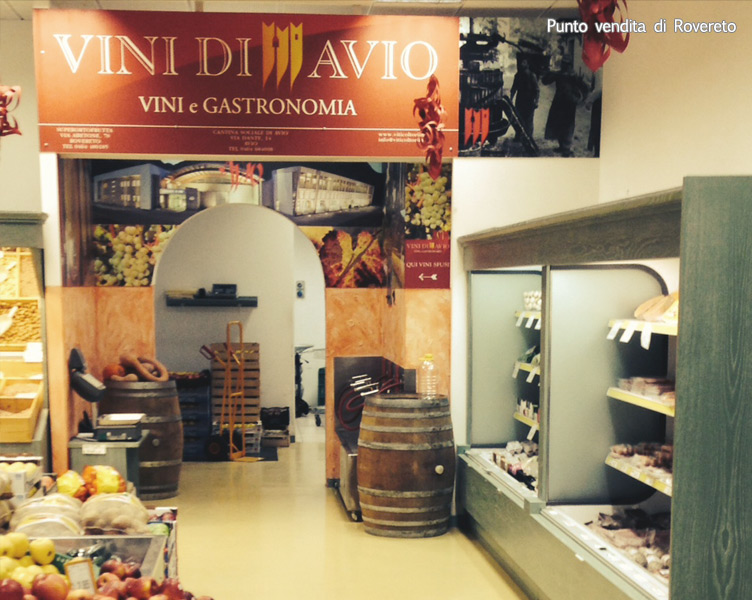 Rovereto Point of Sale
Thanks to the marketing cooperation with the Calliari family (owner of the Superortofrutta store in Rovereto), the Winery cooperative of Avio offers its full range of products also in the city of Rovereto.
Draft wine, bag-in-box and bottles can be purchased at this store, together with cheeses from the Dairy Cooperative of Sabbionara and products from the Superortofrutta store.

NEGOZIO SUPERORTOFRUTTA
Via Abetone,70 ROVERETO (Trento)
Phone number 0464-480185
abetone@superortofrutta.com

CENTRO CARNI S. ILARIO
Viale Trento,78 ROVERETO (Trento)
Phone number 0464-411606
Phone number 0464-499392
centrocarni@superortofrutta.com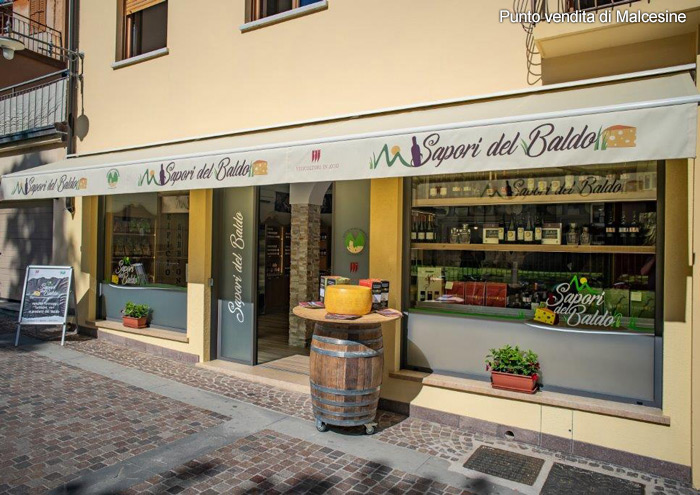 Malcesine Point of Sale
In Malcesine was born, from the collaboration between Caseificio Sociale di Sabbionara and Cantina Sociale di Avio, a new sales point where it is possible to purchase the products that the two agricultural cooperatives produce in the territory of the Municipality of Avio, which geographically embraces Mount Baldo mountain chain. For this reason, the new sales point is branded "Sapori del Baldo" and offers all the dairy-milk products of Caseificio di Sabbionara, the tops ones being Trentin Grana, Casat del Baldo and Casatella , fresh cheeses like Ricotta, Primo Sale and all spiced cheeses, while Cantina Sociale di Avio proposes all the wines of its cellar, the tops ones being Enantio Riserva, TRENTODOC and all other wines branded "VITICOLTORI IN AVIO". In this "Monte Baldo" corner, you will find all the delicacies for your stay and treat yourself with a souvenir to take home.

via Navene, 11 - Malcesine (VR)
Phone number: 0456570571
OPEN FROM THURSDAY TO SATURDAY 9.00-13.00/15.30-19.30 OPEN ON SUNDAY from 9.00 a.m.to 13.00 p.m.